As creative content becomes an essential piece of the marketing plan for businesses of all sizes, the need for affordable, high-quality video is greater than ever. With that in mind, we have developed in-person and online workshops aimed at helping your staff develop the essential skills to produce engaging video in-house on a regular basis.
From the basics of storytelling and the operation of camera equipment to techniques for creating effective edits, we cover all of the steps necessary to develop videos that look professional and deliver a message. With a mix of fundamental education and hands-on experience producing short social media clips, our courses are a fine balance of theory and real-world practice.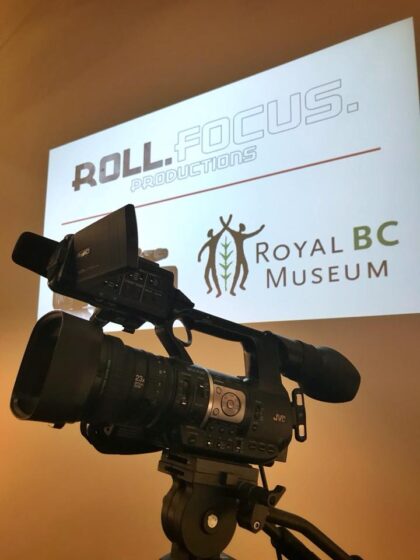 In-Person Workshops
Our one- and two-day workshops are tailored to your business or organization's needs. We've worked with clients of all sizes, so whether you're a large governmental organization or a small bakery, we have something for you. Our hands-on exercises will ensure every member of your group gains a wealth of new knowledge and skills to apply. After your workshop, we're here to help with additional questions and can provide more advanced workshops, too.
Each workshop is custom-tailored to every client's needs so get in touch with us to get an estimate for your workshop. If you want a ballpark figure, here is an example of a common workshop budget and what you will get for your investment: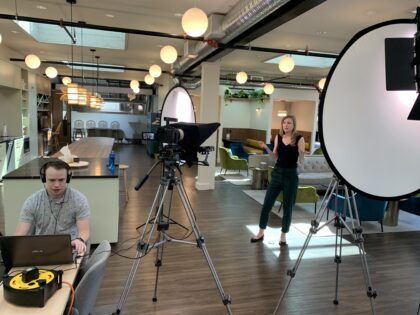 Online Video Workshop
We've made our entire video production process accessible to anyone, anywhere with this 24-episode course designed with the business person in mind. Whether you want to start producing your own videos or understand the process behind successful video marketing, this course is for you. You don't need any prior experience either. Follow along as we take you through the whole production process from planning to posting.
Learn More
"Good value and there is so much great information, I will watch it numerous times."

"As a long time communications professional, I found this course very engaging and educational. As someone who spends most of their time dealing with content, the tips and tricks in this video series were very helpful…"
Previous Slide
Next Slide